User Manual
Welcome to www.bestsub.my, Listed below are detailed instructions to help you navigate and order on BestSub Malaysia online store.
We created very detailed instructions, but want you to know that ordering should be a quick and easy
experience for you!Don't get bogged down in the details below… but they are there in case questions arise during your ordering.
ORDERING IN STRUCTIONS
Ø Upon entering the store there are a few ways to start viewing products:
1. The best way to view products is to use the Category box on the left hand side of the store. When you place your mouse over a Category, you'll notice the subcategories will"pop-out." Click on the subcategory of your choice and it will take you directly to those products.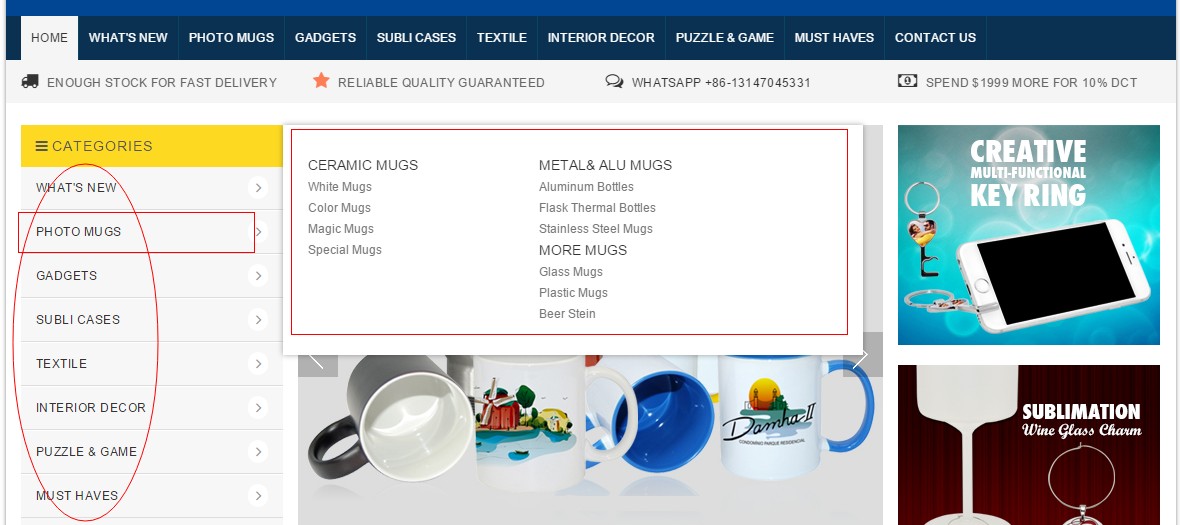 2. You may also view products by clicking the link at the top of the store. This will take you to a list of all of the Product Categories.

3. If you already know the product item number, enter your product item number and click "Search" at the top of the page.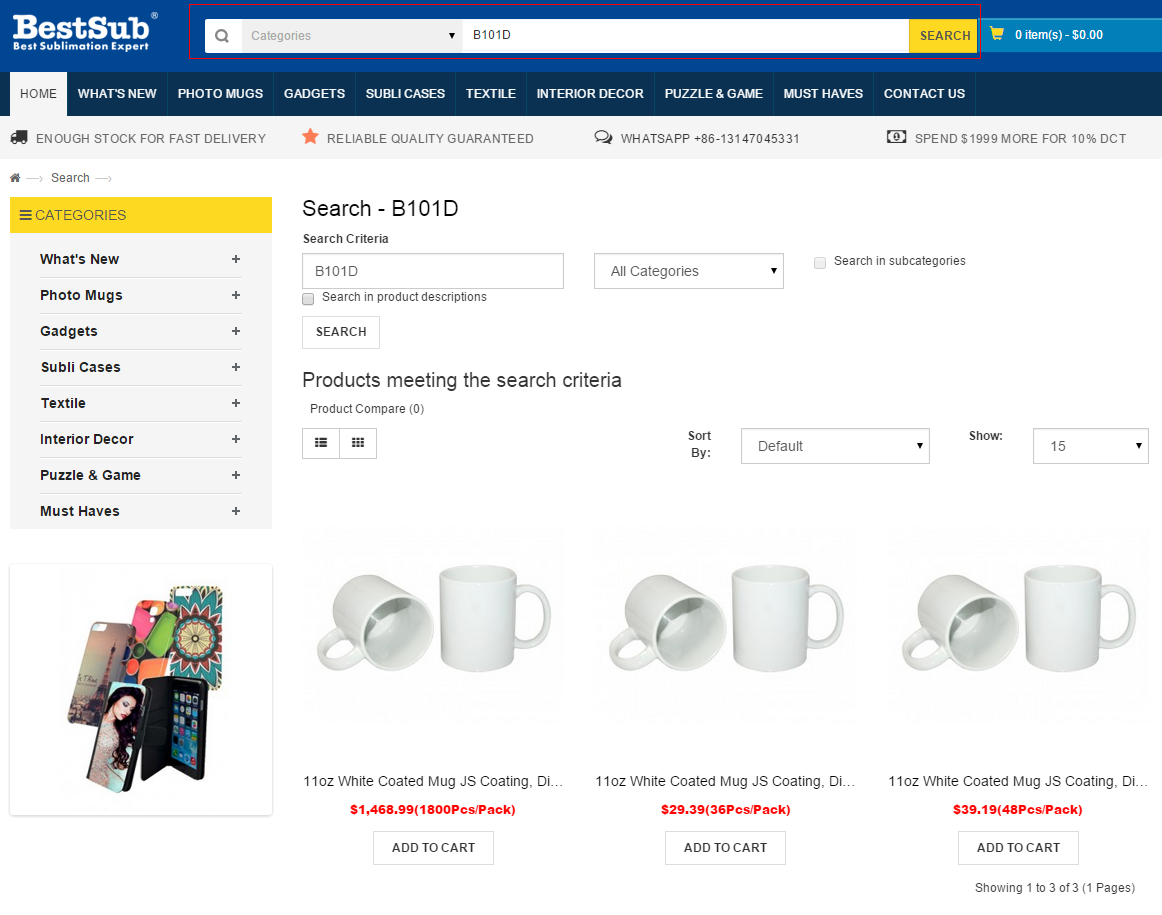 Ø Once you are within the subcategory of your choice you can click on any of the products to view
more detailed information on the item. Click on the image to view more details. (Also Note: Some categories have multiple pages of items – be sure to check for additional pages at the bottom of the list of products.) You are now on a Product Page. What you see is a description of the item at the top, a large image of the item on left side.

You can see there aredifferent choices to select products
1. B101 white mugs, by pallets(1800pcs/pack) or by carton(36pcs/pack)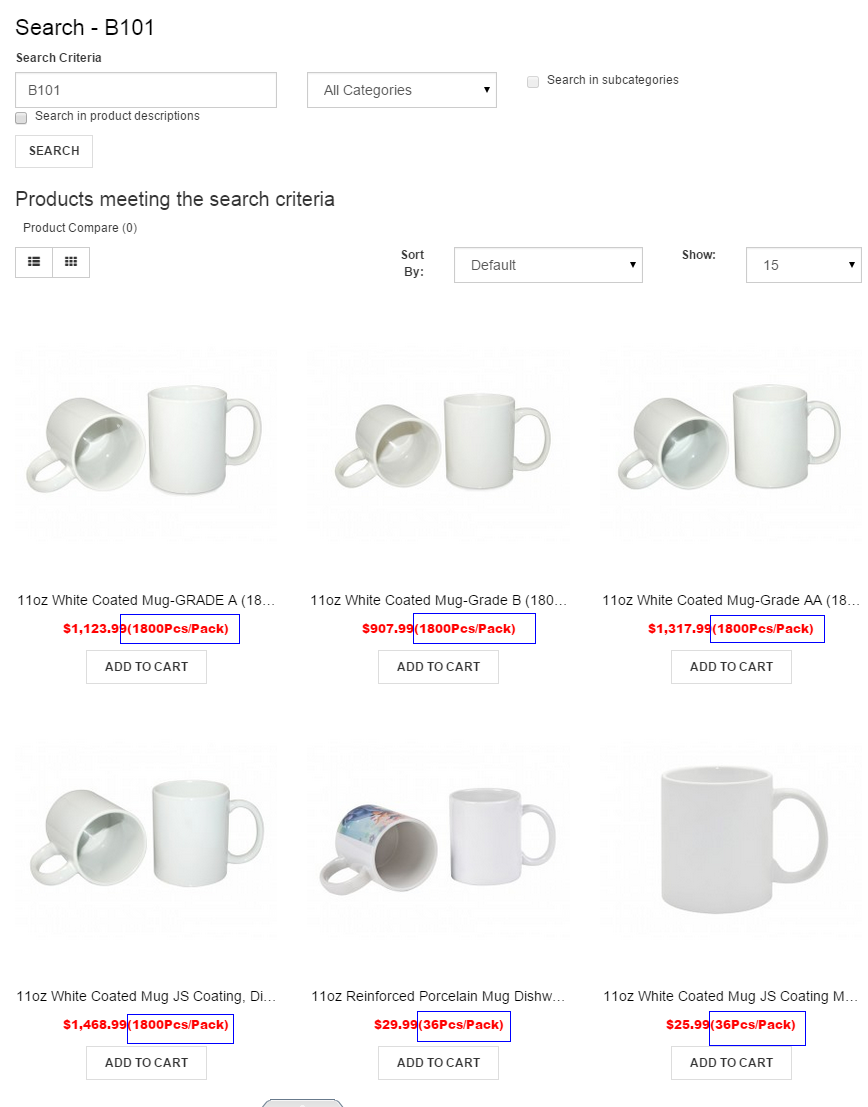 2. Various color mugs to select one by one, all in cartons 36pcs/pack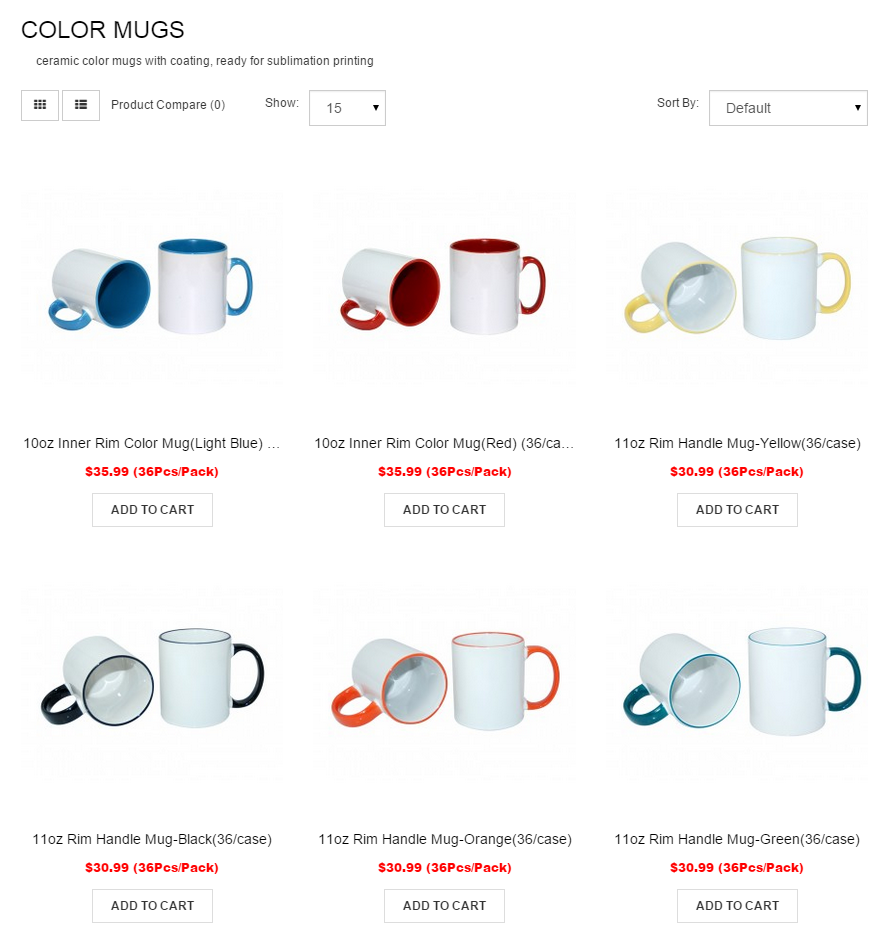 3. Most of items are sold by 10pcs/pack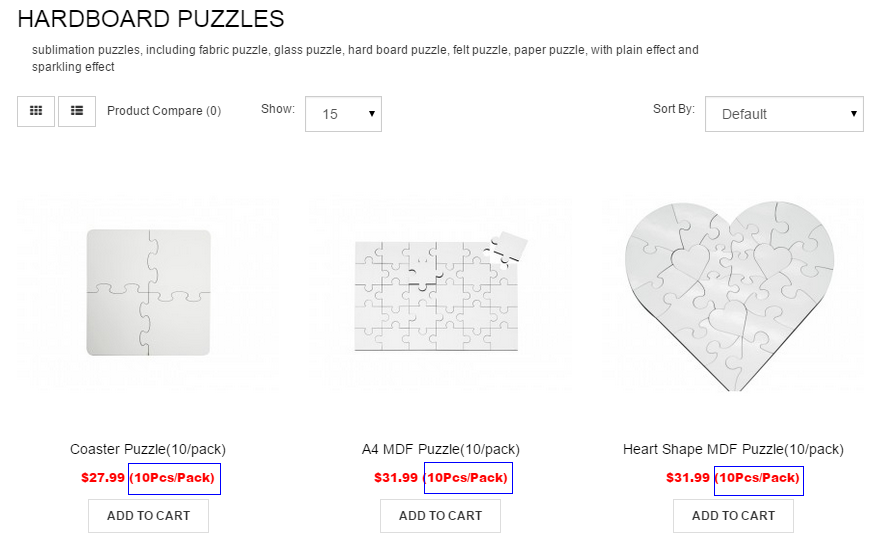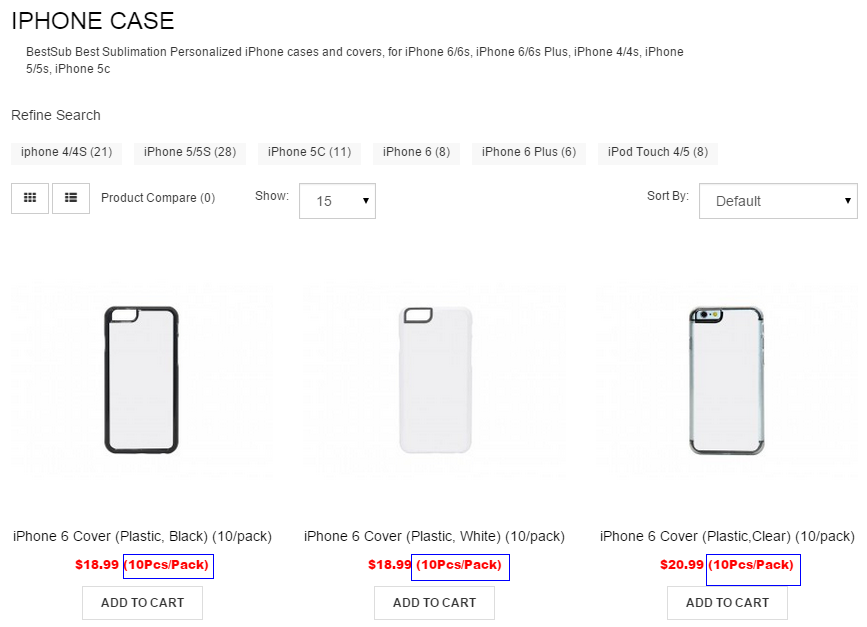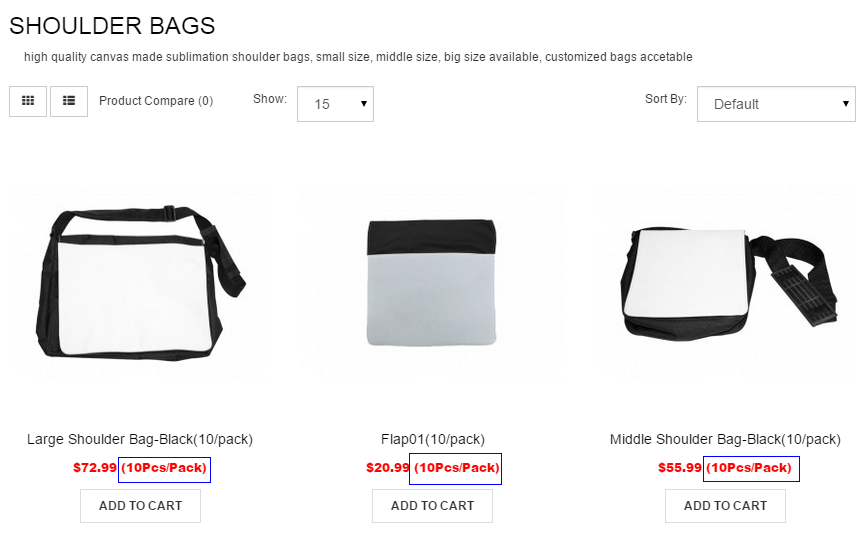 4. All machines are sold by each unit, 1/pack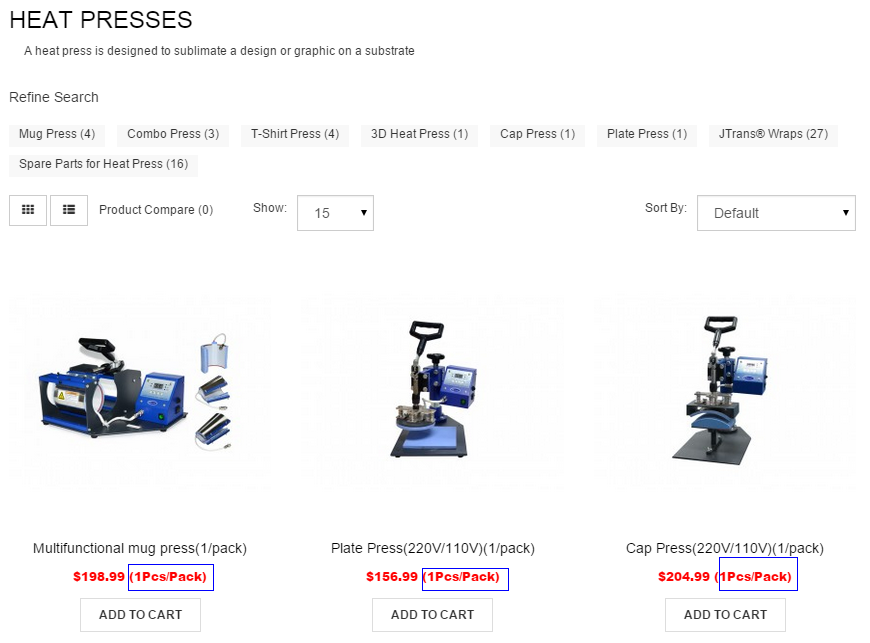 Ø Choose products and enter quantity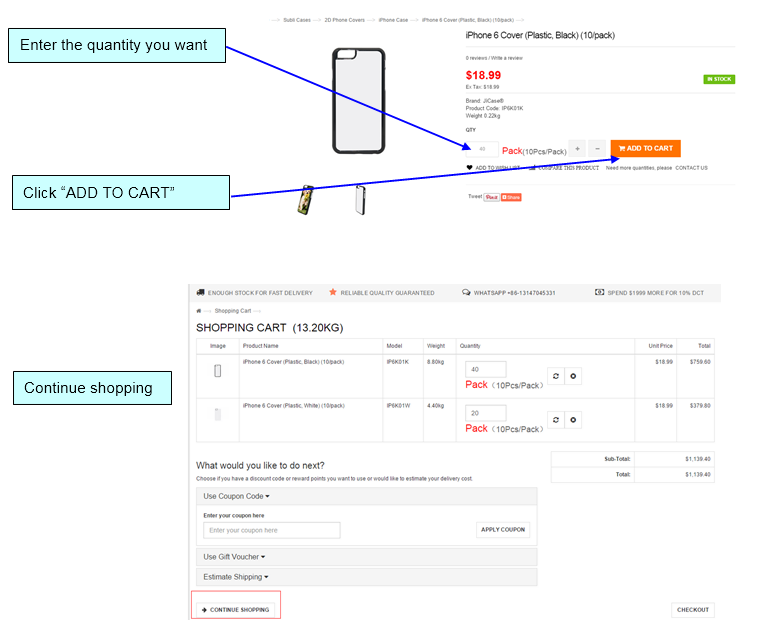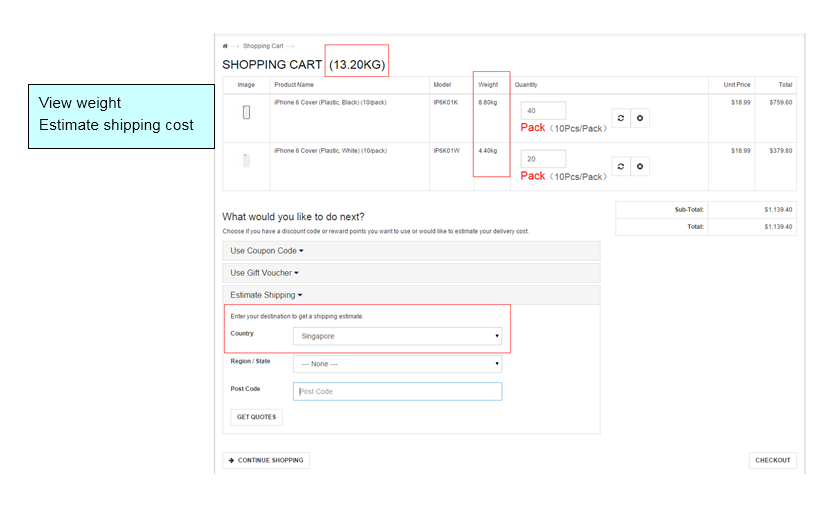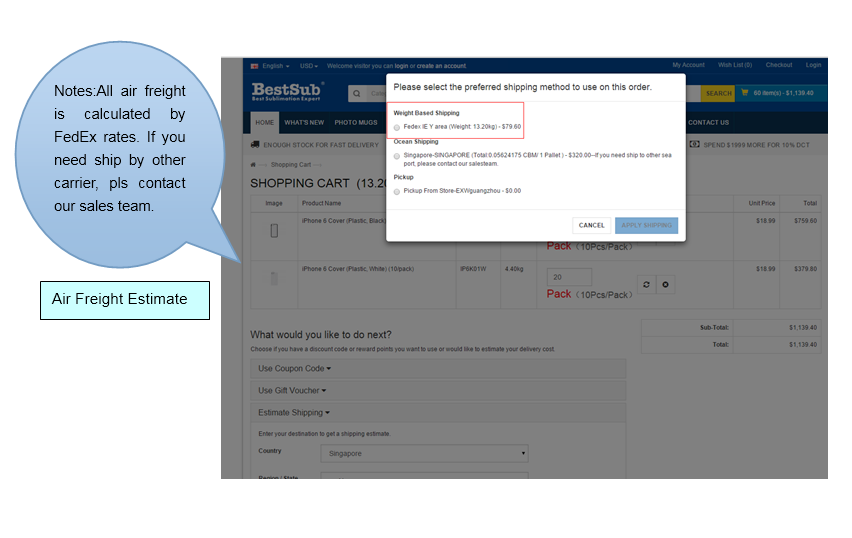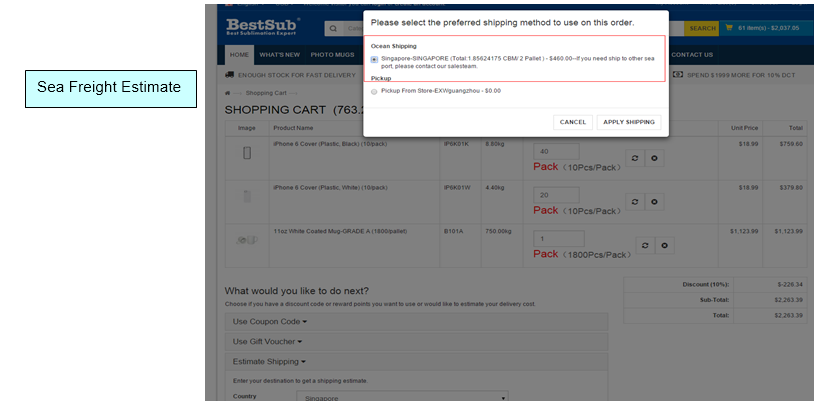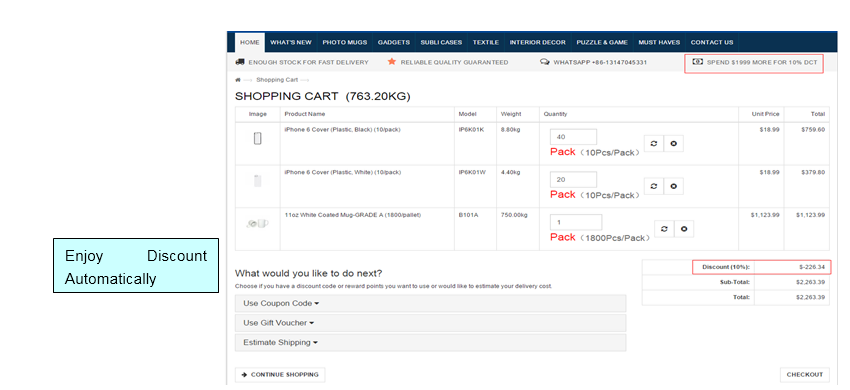 CHECKOUT PROCESS
Ø Once all of your items are in your Shopping Cart click on the button that says "Checkout."
Ø If you already have an account set-up with us, enter your e-mail address and password on the right. If not, click the "Sign Up" button on the left hand side.
Ø You also could checked out by"Guest Checkout"
Ø Fill out your information on the Form.

Fill your billing and shipping address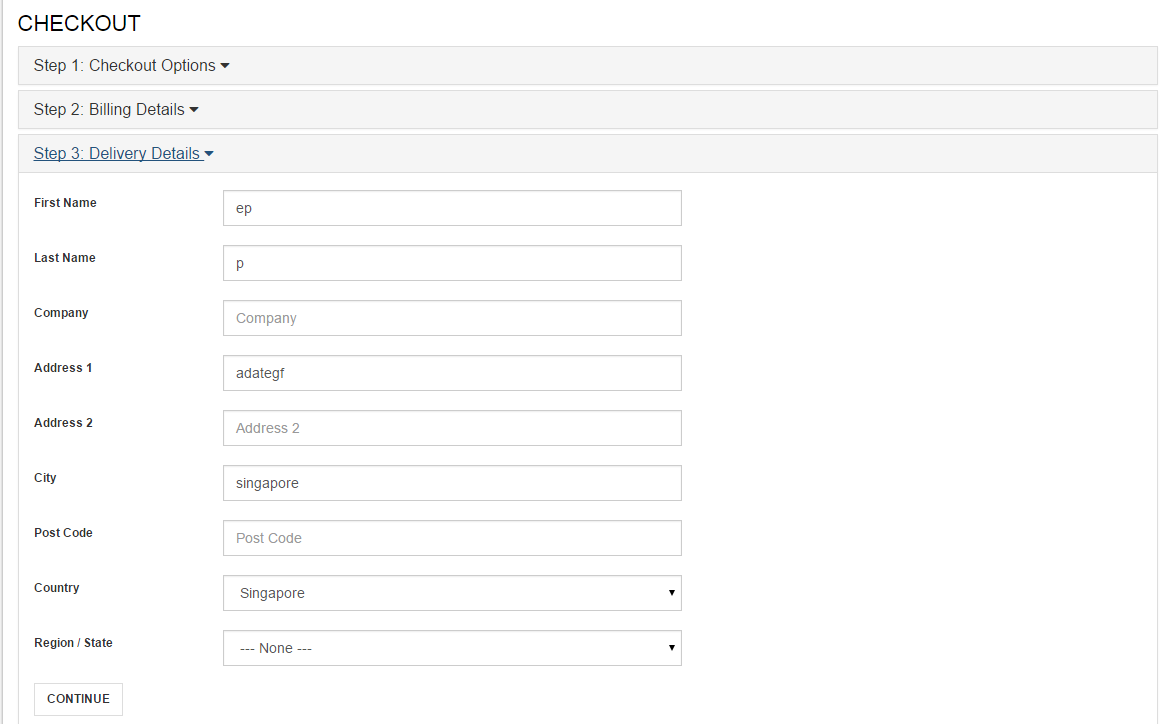 PAYMENT
Ø We can accept Bank Transfer and Paypal for payment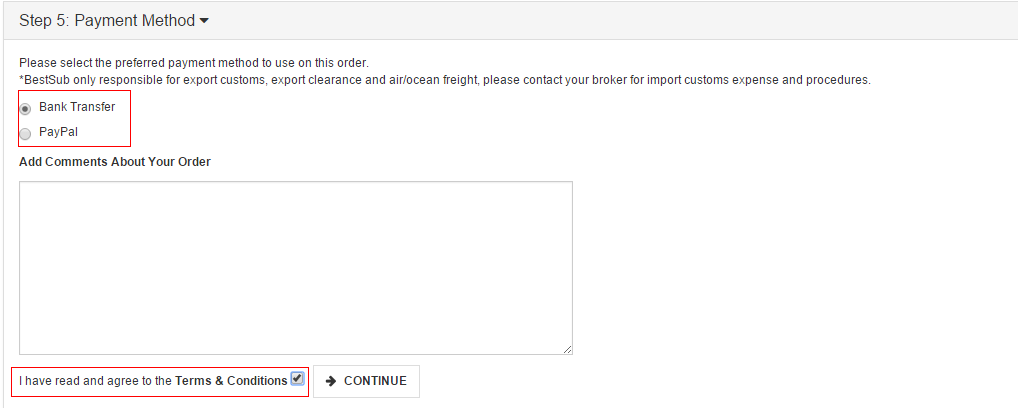 Ø Enter your Credit Card information as requested and click the "Continue" button. Or make payment by bank transfer.
Ø Your Order Has Been Completed! You will receive a confirmation of your order via e-mail.
Should you have any problems, questions or need further assistance please contact us at enquiry@bestsub.my